This sheet pan soy ginger glazed salmon with broccoli is an easy and healthy weeknight meal the whole family will love.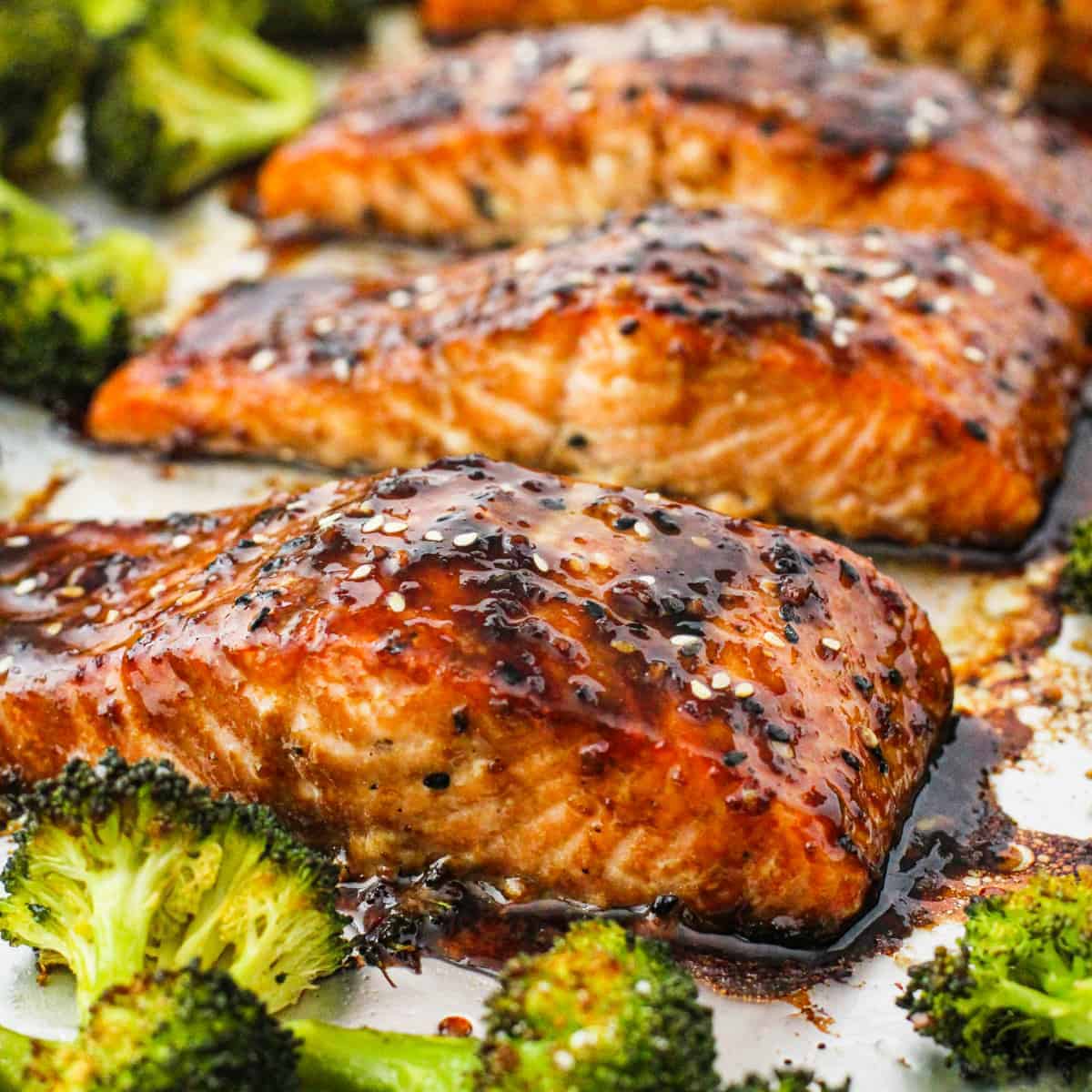 Jump to:
Why This Recipe Works
Sheet pan meals are perfect for a busy weeknight dinner when you want minimal cooking and cleaning. Minimal effort doesn't mean minimal flavor, thanks to the soy ginger marinade and glaze in this easy salmon and broccoli bake. The slight char of the roasted broccoli pairs really well with the salty, sweet soy ginger glazed salmon.
The best part is there are only about 10-15 minutes of work involved and just one pan to clean afterwards!
Preparing the Salmon
I recommend cutting the salmon into serving-size portions so the marinade and glaze can cover all of the sides on each piece, and you get maximum flavor. However, if you are serving a crowd, it does look impressive to use a whole side of salmon and serve it up on a platter surrounded by the roasted broccoli.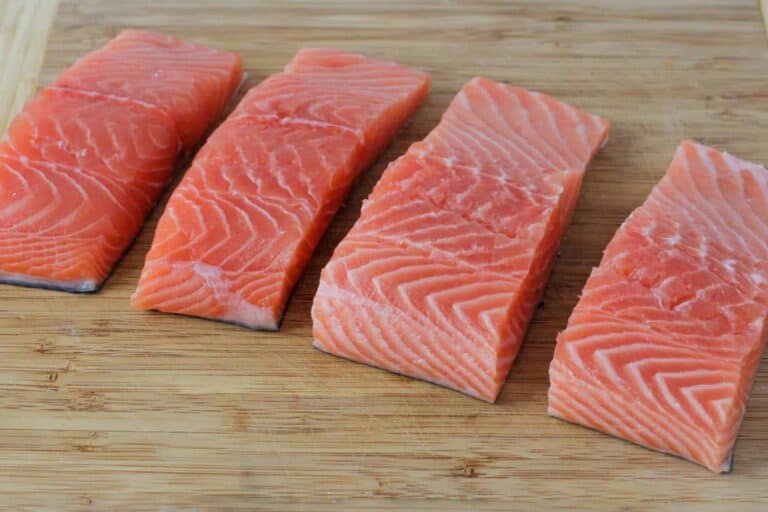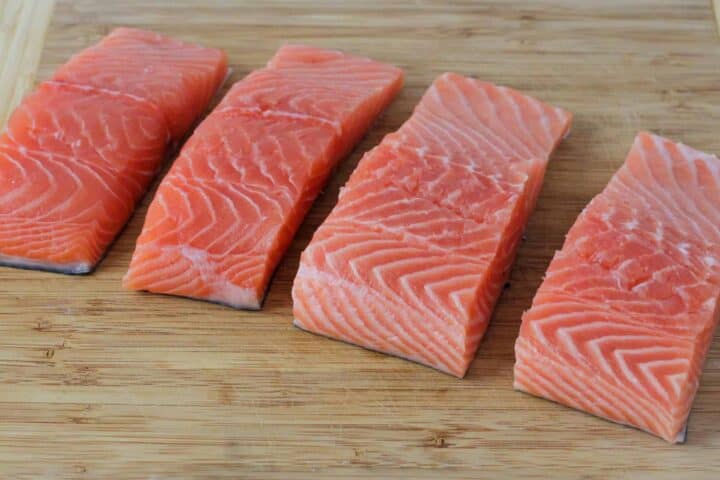 How to Make the Soy Ginger Marinade
Mix vegetable oil, soy sauce, honey, mirin, ginger, garlic, and some freshly ground black paper. Then pour half of the mixture into a large plastic bag, glass baking dish, or bowl with your salmon and reserve the other half to make the glaze.
Refrigerate the salmon for 30 minutes to an hour, turning occasionally.
While the salmon marinates, cut your broccoli into small bite-sized pieces, around ½ to 1 inch. The small size will help ensure the broccoli and salmon are done at the same time. Then toss with some olive oil and a little salt.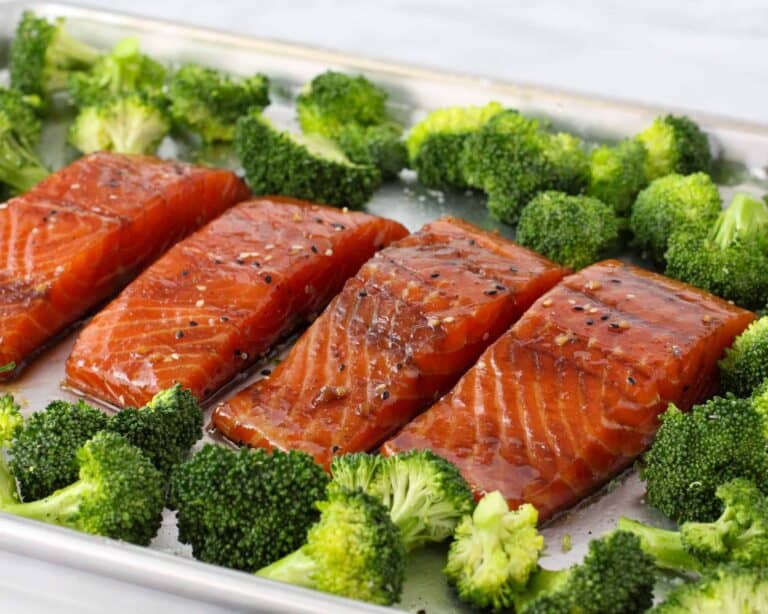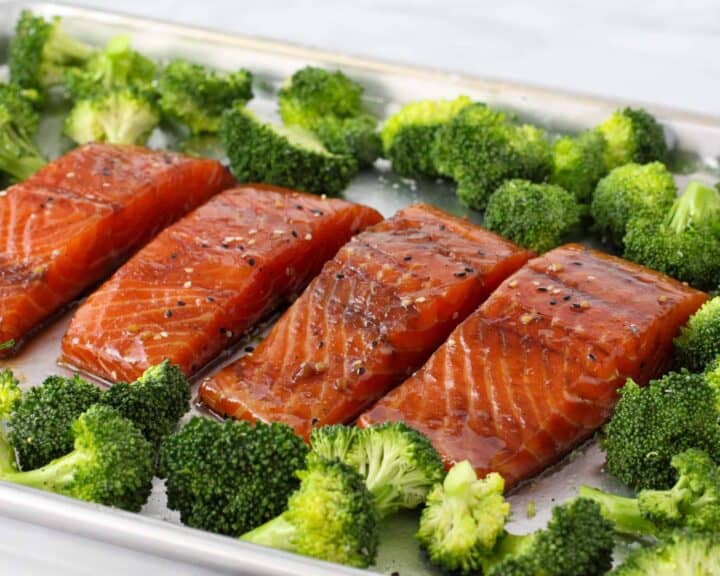 How to Cook the Sheet Pan Salmon
After marinating, set salmon on a foil-lined sheet pan with the skin side down.
Arrange the broccoli around the sides and place in a 400°F oven.
Cook for 15-20 minutes or until the salmon reaches your desired doneness and the broccoli is cooked through.
Make the Soy Ginger Glaze
While the salmon cooks, pour the reserved half of your marinade into a saucepan and heat on medium-low. Bring to a simmer, then reduce heat to low and stir occasionally until sauce is thickened.
When your salmon is done, brush on the glaze, top with some additional sesame seeds, then plate and serve with the roasted broccoli.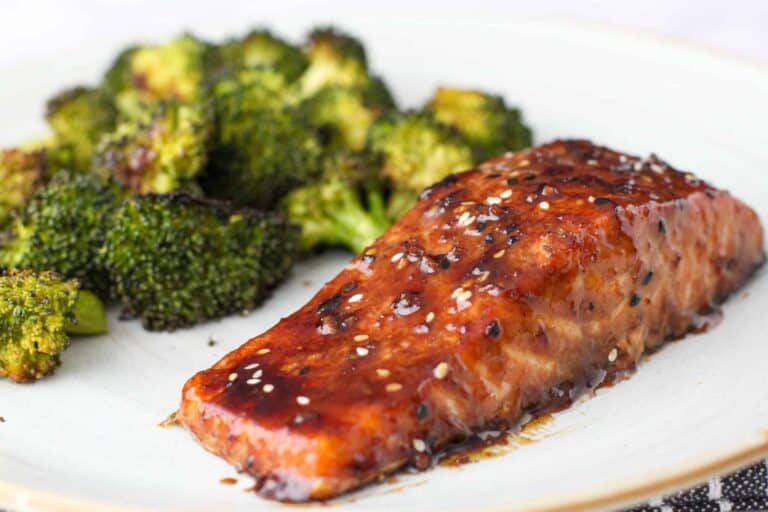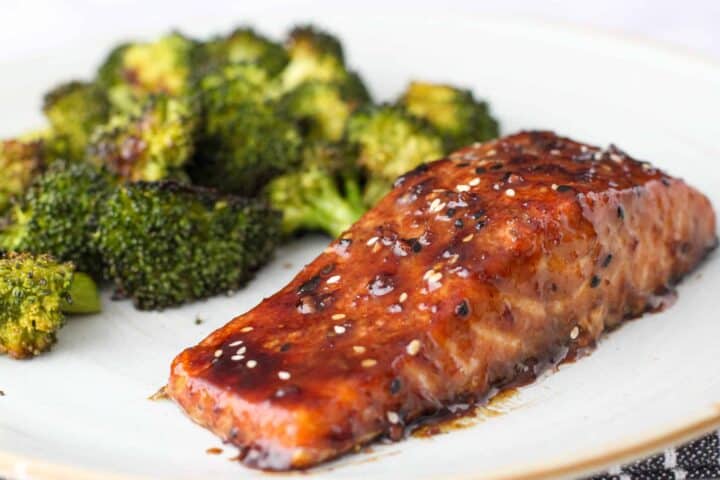 📖 Recipe
More Weeknight Dinner Recipes
More Asian recipes to try