A healthy twist on a classic, these blueberry oatmeal muffins are slightly sweet, moist, and definitely delicious.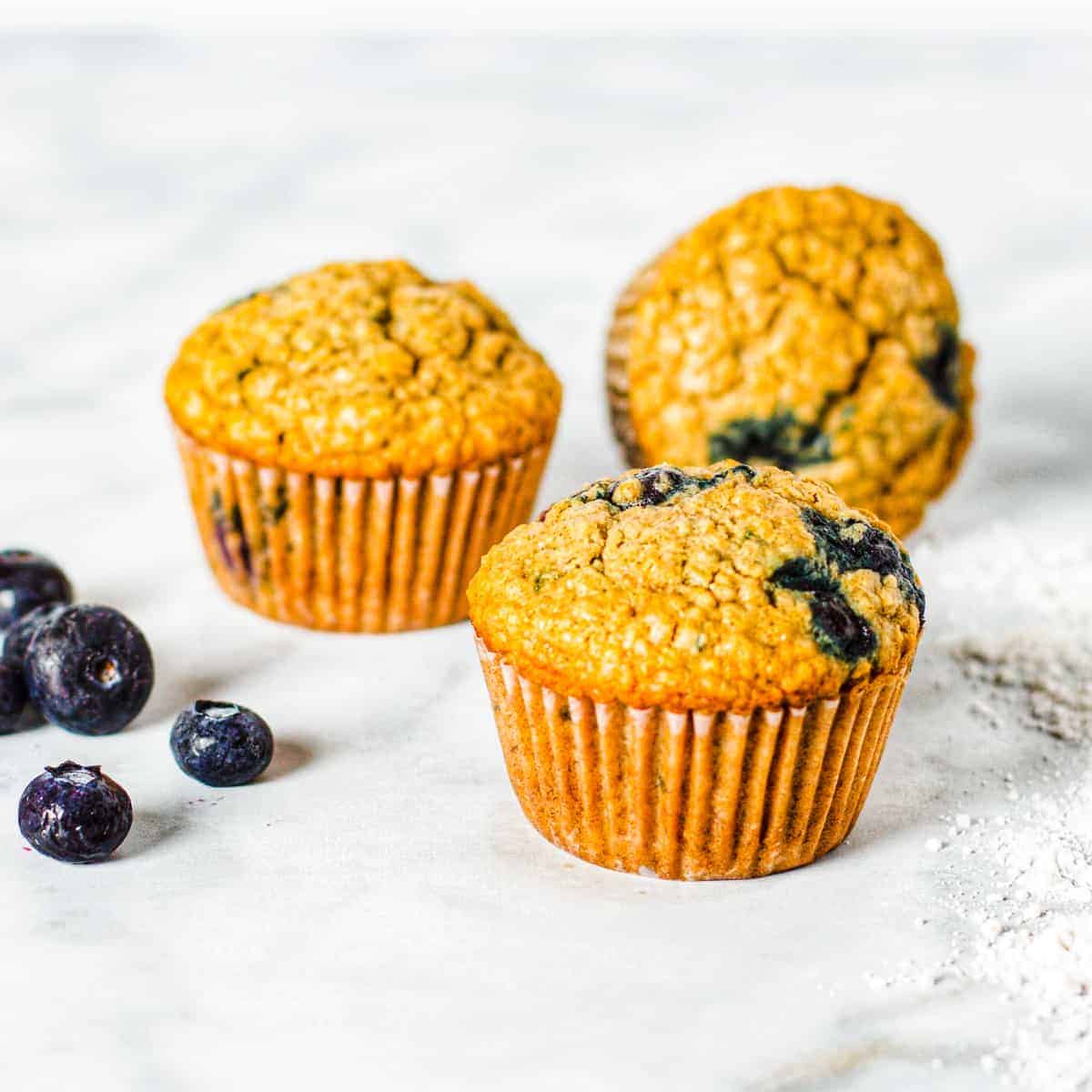 The first time I made these muffins was just after we got home from the hospital with our first child. I was looking for recipes to make for my wife and these sounded perfect for a quick healthy breakfast (or late night snack!) while she cared for our new baby girl. I've kept making them ever since because they're a great grab and go breakfast and the kids love them too.
How to make the muffins
The key to these muffins is soaking the oats which helps make them fluffier than just mixing them in with the dry ingredients. I prefer the texture using the oats whole but if you like a finer texture you can pulse them in a food processor to break them down a bit or you can use quick oats which pretty much dissolve while they bake.
Simply soak your oats in milk for 15 to 20 minutes while you gather the other ingredients. Then mix your dry ingredients in one bowl and wet ingredients in another then combine them all together with the milk and oats and fold in your berries.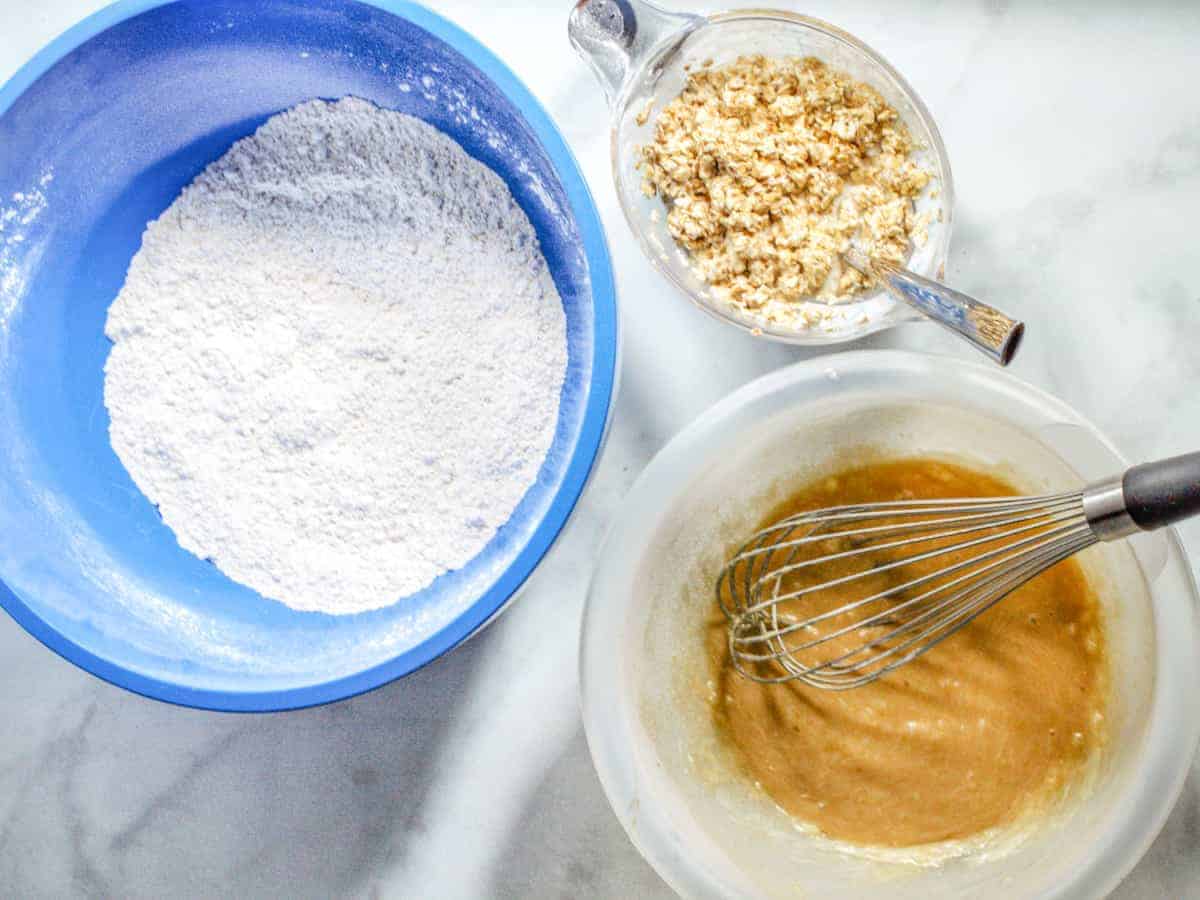 Fresh or frozen berries
You can use fresh or frozen berries for these. I typically use fresh in the summer when they're in season and frozen the rest of the year. I usually stock up on berries when they're cheap in the summer and freeze them myself for muffins and smoothies in the winter. This way I can control the quality and easily pick out any stems or berries that are bad. If you're using frozen berries do not let them that or you will end up with purple muffins.
Cooking your muffins
Scoop the muffin mix into a muffin tin filling each almost to the top. Then bake for 18 to 22 minutes in a 400 degree oven until a toothpick inserted in the center comes out clean. Now comes the hard part! Let the muffins cool for at least five minutes before serving.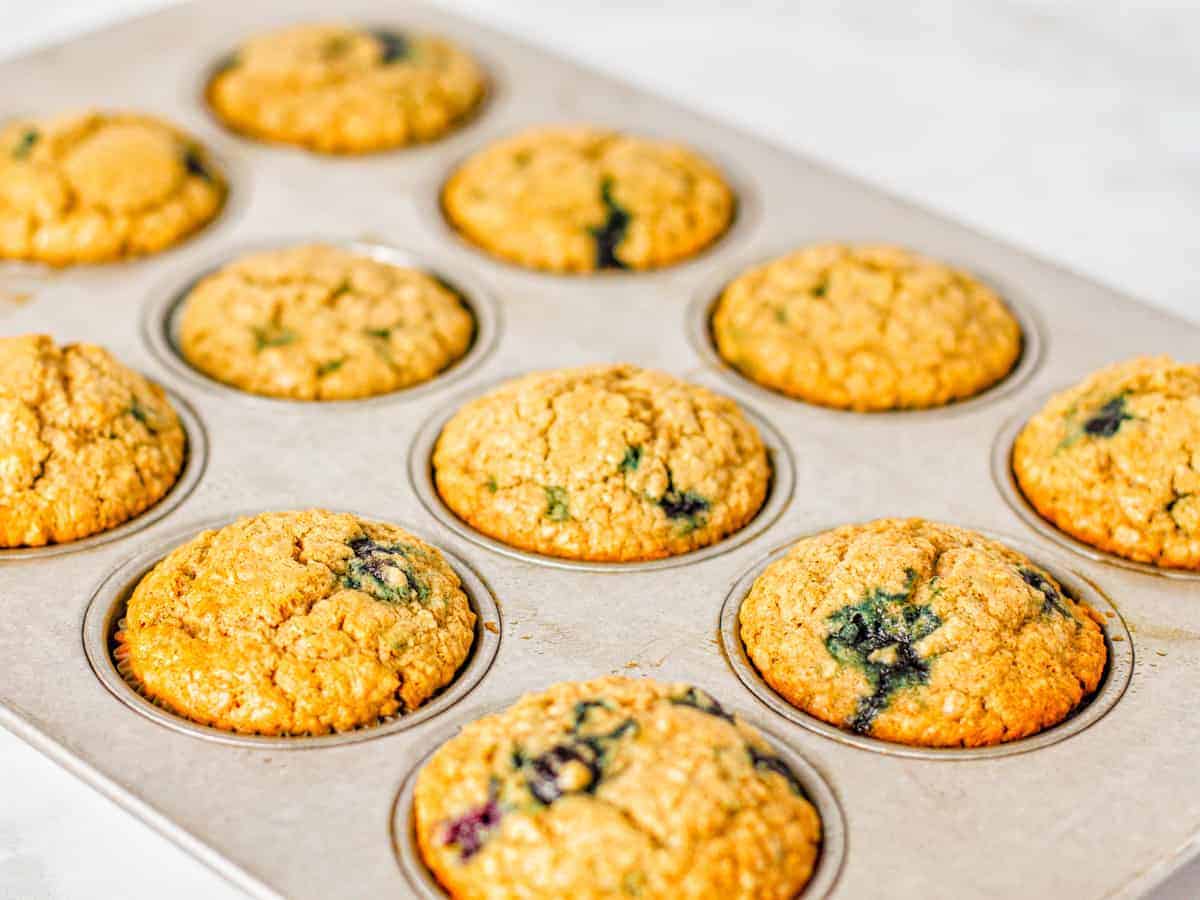 Freezing your muffins
These blueberry oatmeal muffins freeze well too so go ahead and make a double batch and put half in the freezer! I put them into quart size plastic freezer bags, two a piece. That way I can take out a bag the night before and leave them out to thaw for breakfast the next day.
You can substitute other berries or fruit for the blueberries or chocolate chips are great in these too.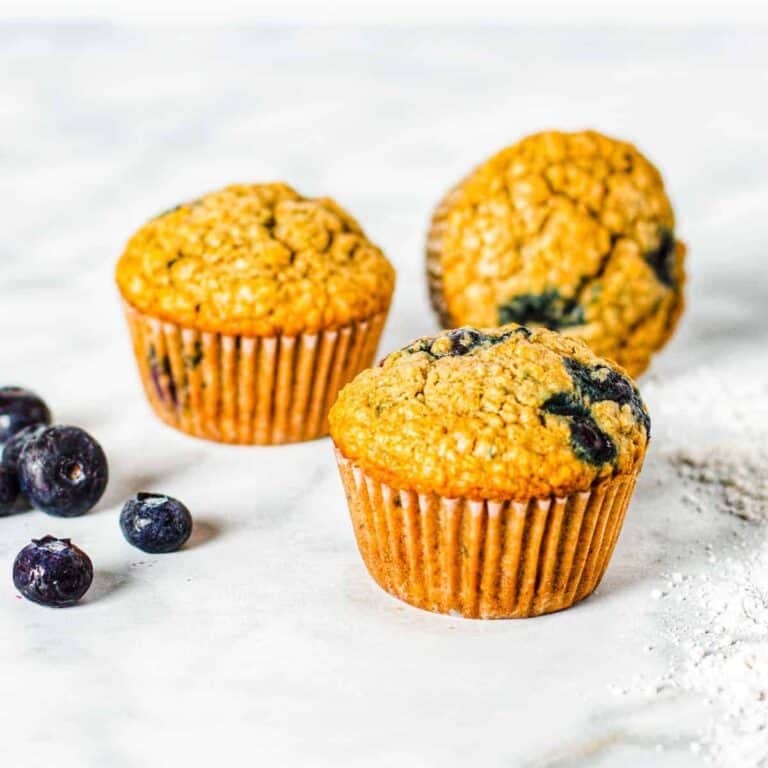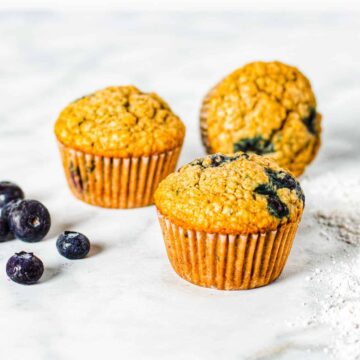 Ingredients
1

cup

whole oats

1

cup

milk

1¼

cups

all purpose flour

1

tsp

baking powder

½

tsp

baking soda

½

tsp

salt

½

tsp

ground cinnamon

½

cup

brown sugar

1

large

egg

lightly beaten

1

tsp

vanilla extract

¼

cup

melted butter

slightly cooled

1

cup

blueberries
Instructions
Preheat your oven to 400°F

Combine oats and milk and allow to sit for around 15-20 minutes.

Whisk the flour, baking powder, baking soda, cinnamon, and salt together in a large bowl.

In a separate bowl add the egg, brown sugar, vanilla, and butter and stir to combine.

Add the wet ingredients to the dry ingredients along with the oats and milk and stir a few times until just combined. then fold in the blueberries gently.

Add the batter to a greased muffin pan filling each cup around ¾ of the way.

Bake for 18-22 minutes or until a toothpick inserted in the center comes out clean.

Allow to cool on a wire rack for 5 minutes before serving.
* All nutrition information we provide are estimates based on third party calculators. We encourage you to calculate these on your own for accurate results.
You may also like